Bell Tent Stove – Standard
£179.00
3 in stock
Designed especially for Life Under Canvas and with portability in mind this compact stove is the perfect solution for heating and cooking in your bell tent or other canvas shelter. It throws out some great heat to keep you toasty on chilly evenings early and late season.
It comes with 7 x 32cm flue pieces and a spark arrestor that slot together and including the stove reach a height of 253cm meaning there's plenty of flue outside of your tent to take the smoke away. The spark arrestor prevents stray sparks from landing on your tent.
It's got a removable top plate for easy access to the firebox from above and this also makes a handy heating plate for a pan or kettle.
The flue packs away inside the stove for maximum portability and also included is a Life Under Canvas heat resistant bag. Perfect for packing it away and avoiding soot and ash spilling.
Reasons to choose Life Under Canvas
After trying and testing equipment on the market we have identified our favourite in terms of style, quality, functionality and value for money. Our range of fire & feast is exactly what you need to ensure you get the best out of your camping trip. High performance yet compact and lightweight, our range means you will enjoy your camping trip every time!
Compact, Lightweight and Stylish
Power Output 3.5kwh
Flue size 60mm (2.1/4")
Suitable for any size of bell tent or a shed, tipi or yurt
Fuel Type Wood
Life Under Canvas Heat Resistant Carry Bag
Great Customer Service
Fast Delivery
Includes:
1 x Carry Bag
1 x Stove
7 x 32cm Flue
1 x Spark Arrestor
Dimensions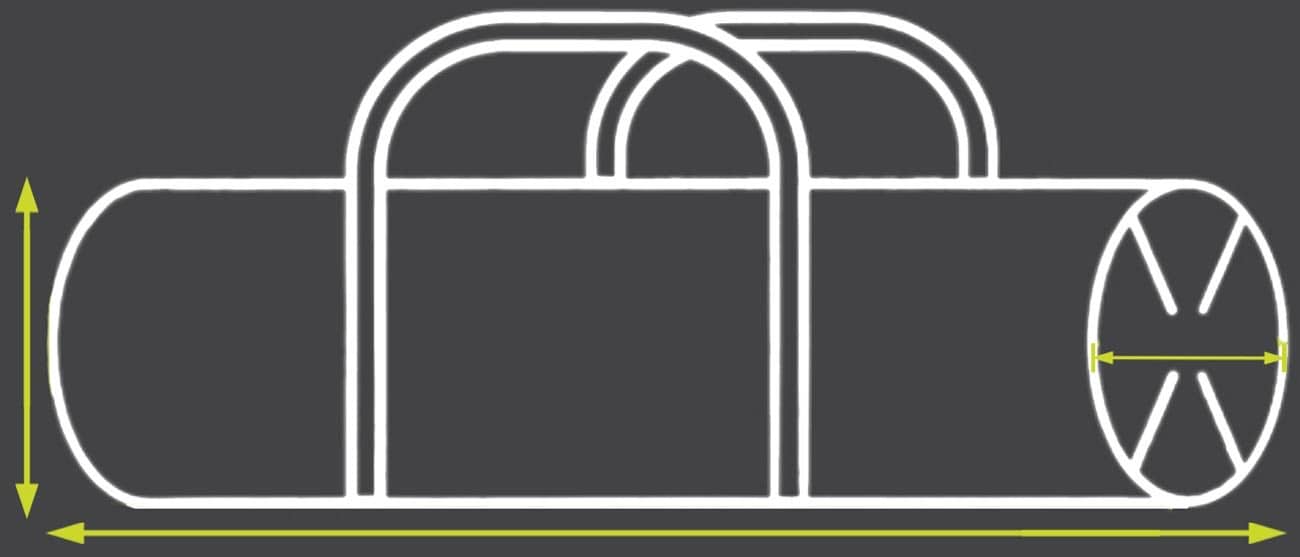 See what our customers think