Our Showroom
We always take the time to talk to our customers and by listening to you, we've learned that you would love to be able to see our tents close up and try for size before you buy.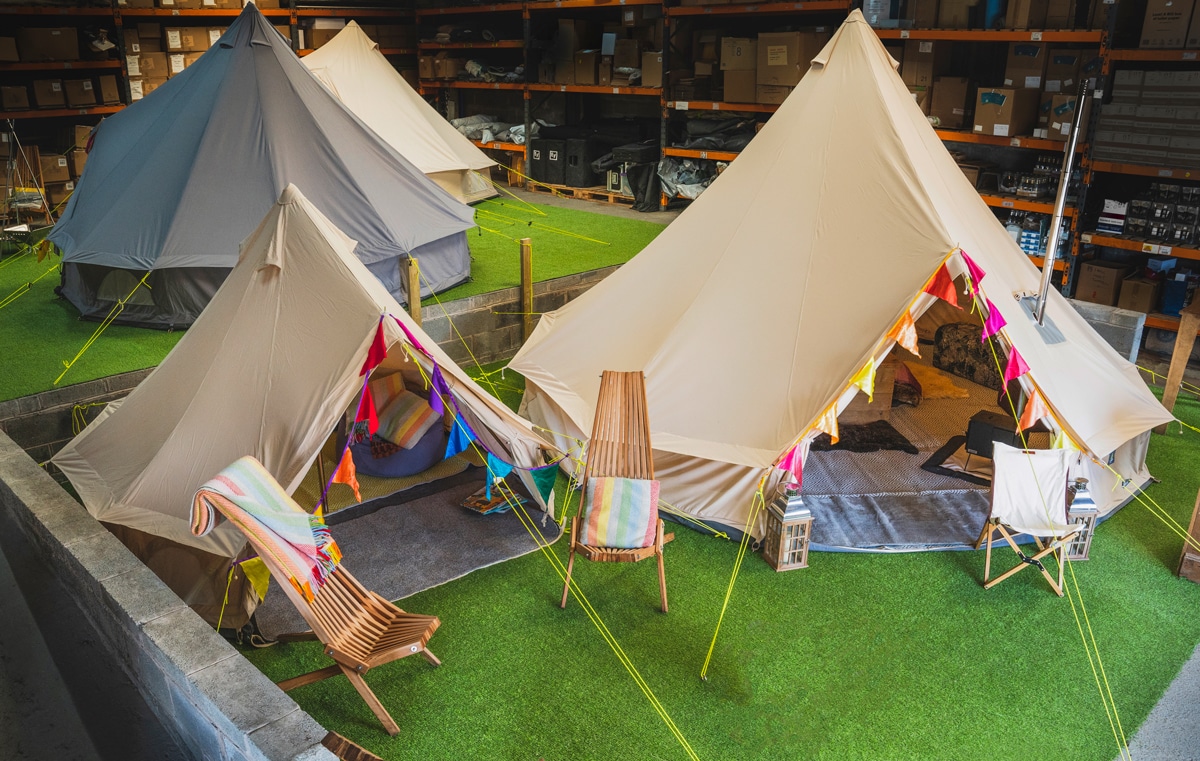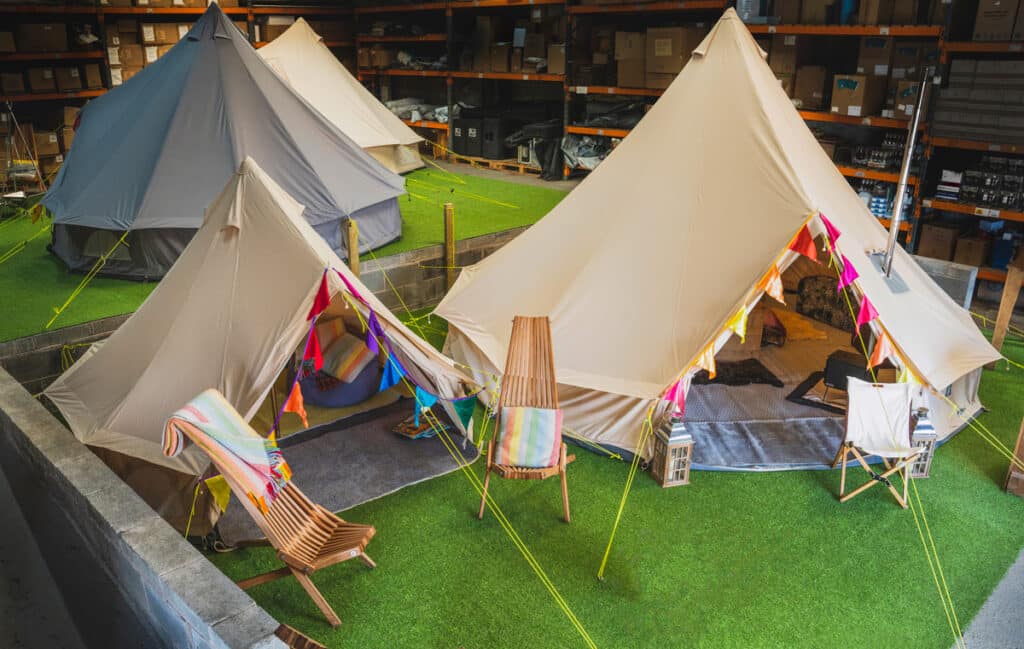 So we've taken the time and made the investment to create an indoor space where you can actually see the tents in real life, get inside, feel the canvas, compare the sizes and suss out the floor plans.
It's a unique opportunity to pull up a deck chair and mull it over in situ.
Whether you're choosing your first bell tent, upsizing as the kids grow or down sizing as they leave, it can be a tricky business deciding which tent is right for you.
We understand that it's a big investment and one that's important to get right.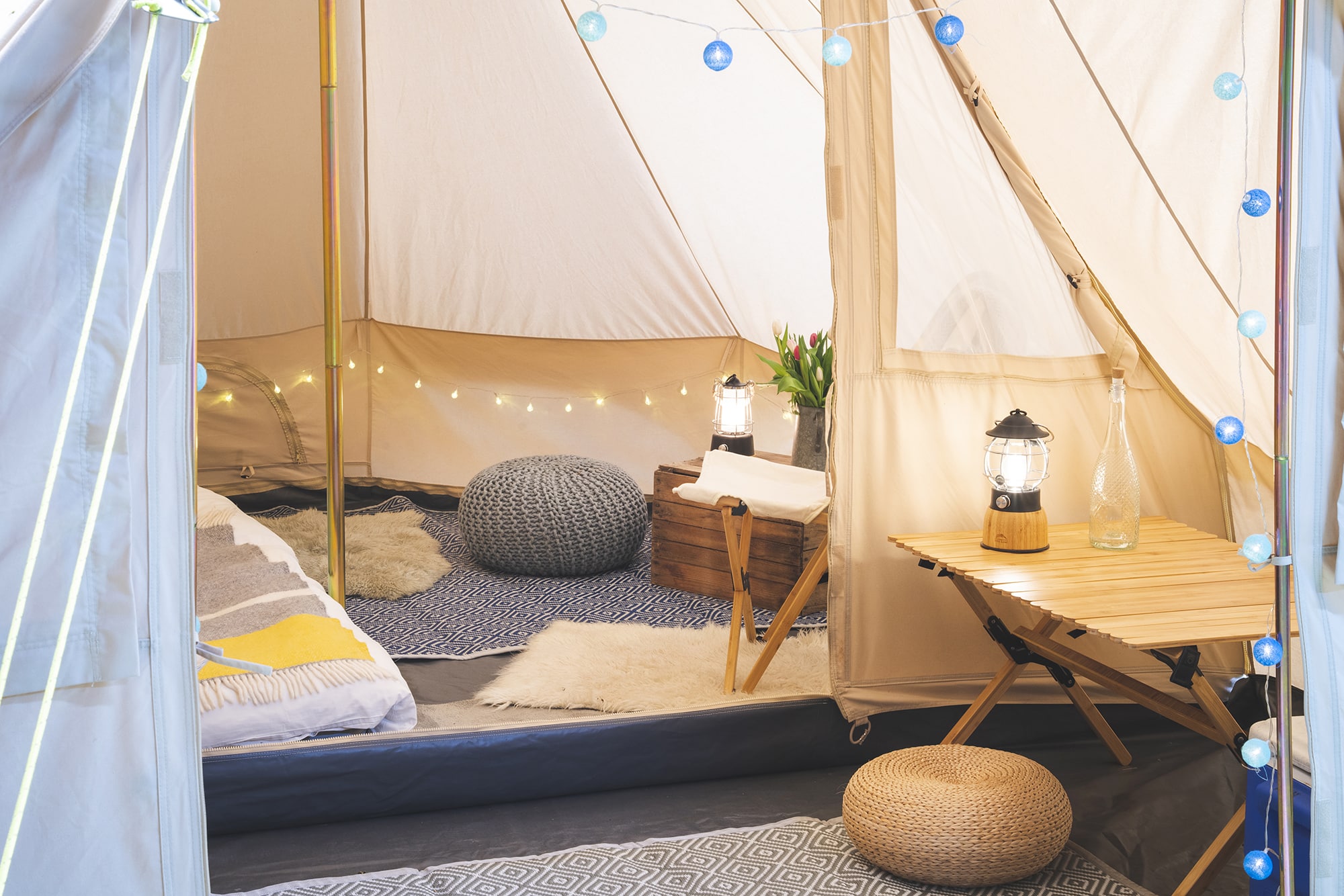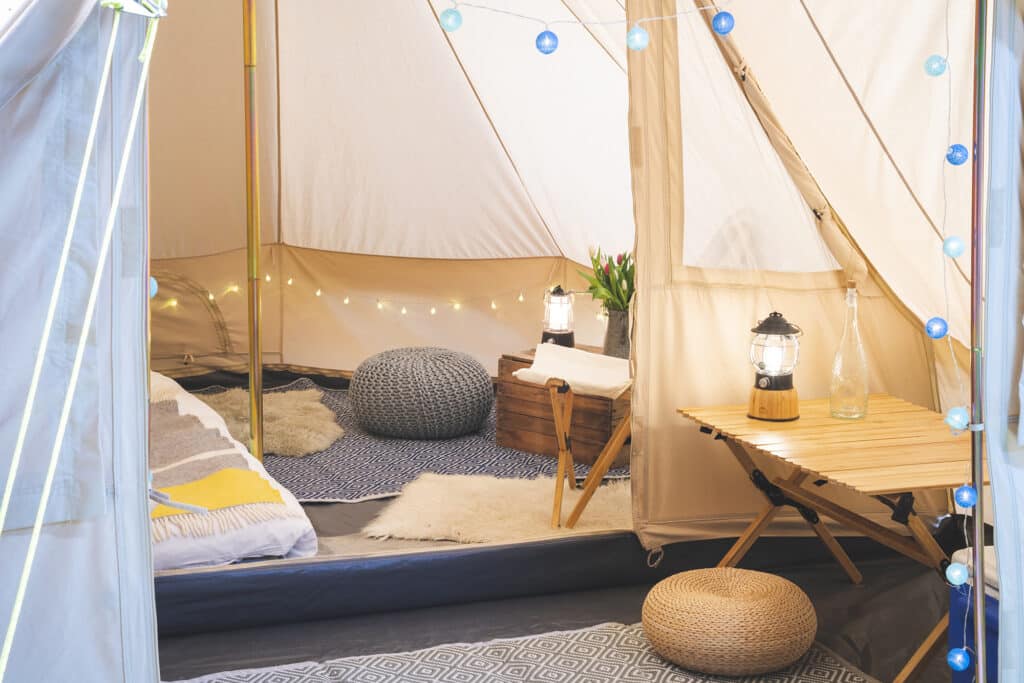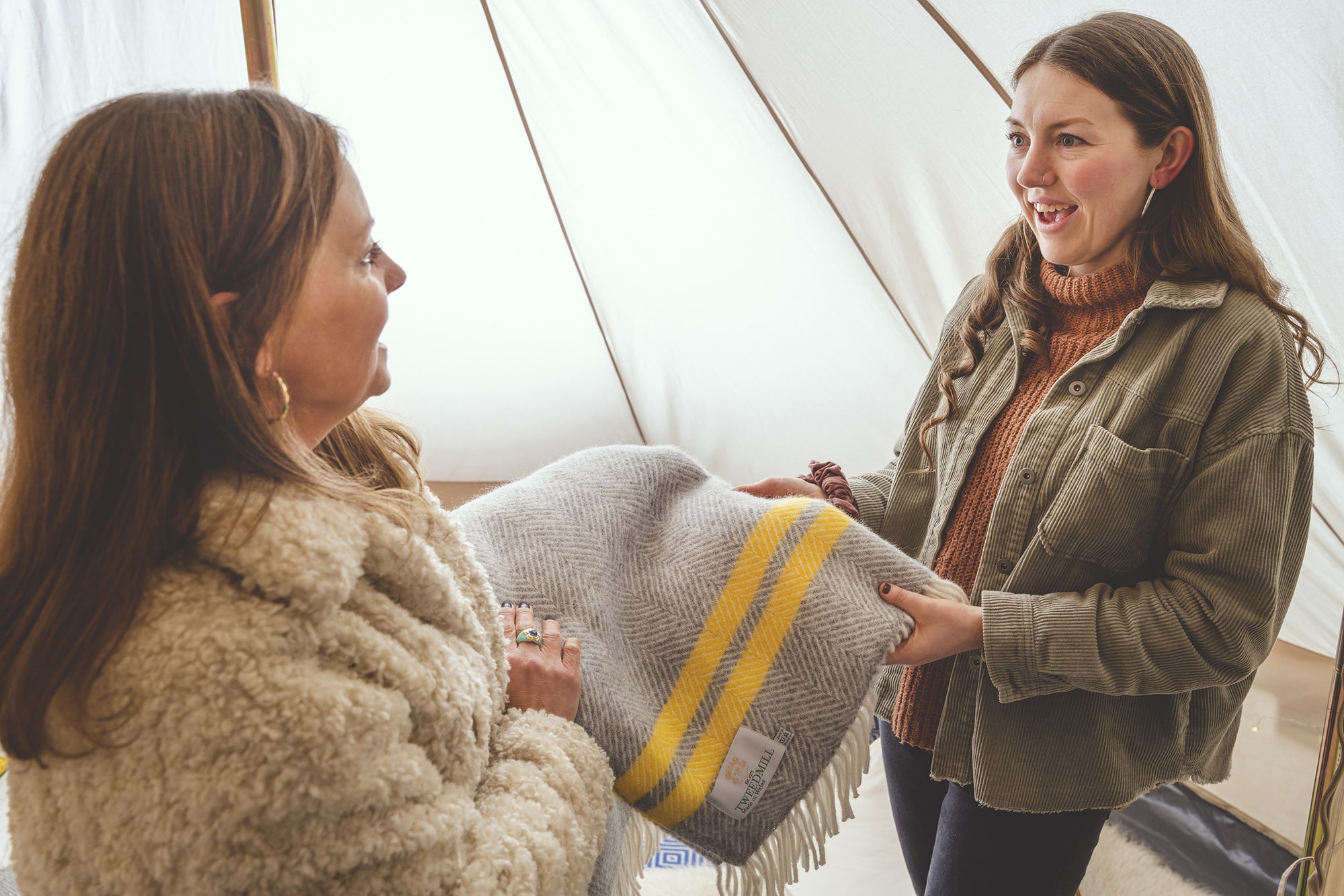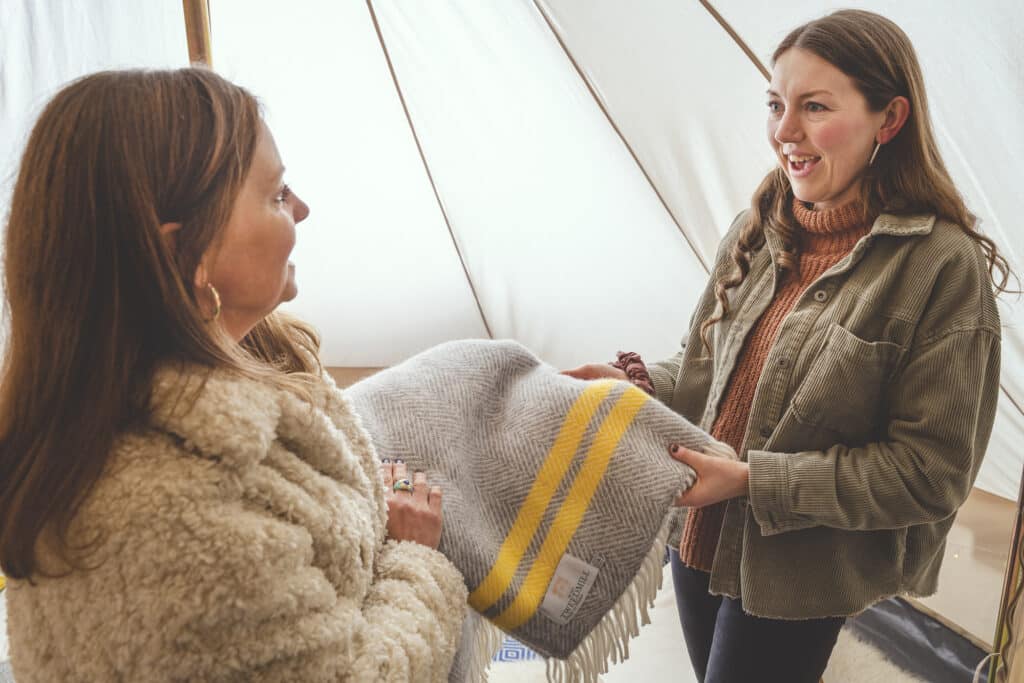 We're a friendly team and are passionate about our products. When you pay a visit one of us will be on hand to answer questions, offer advice and talk all things camping, glamping and the great outdoors with you.
We have a general open day once a month and the upcoming dates are:
22nd April, 20th May, 24th June & 15th July.
But if can't make those dates don't worry, our showroom will be open for appointments too!
We'd love to welcome you so do get in touch to book your visit now.
You can find us right on the Wales/England border just outside the small market town of Hay on Wye.
We are 20 miles from Hereford and 18 miles from Brecon.
It's beautiful part of the world to visit, be it for a day trip or a weekend camping break. We can recommend some great campsites with perfect pitches for your first foray in your Life Under Canvas tent.
There's someone here most week days so if you can't make the open days you can come along any time, just let us know.