As life in lockdown continues we've been cheering up the damp days by not only making cakes but practicing our favourite campfire treat recipes too.
Make in advance, they all travel well, won't fall apart on a bumpy journey and will last a few days in an airtight container.
Perfect fodder for treats round the campfire after a busy day walking, running, swimming, cycling or just chilling!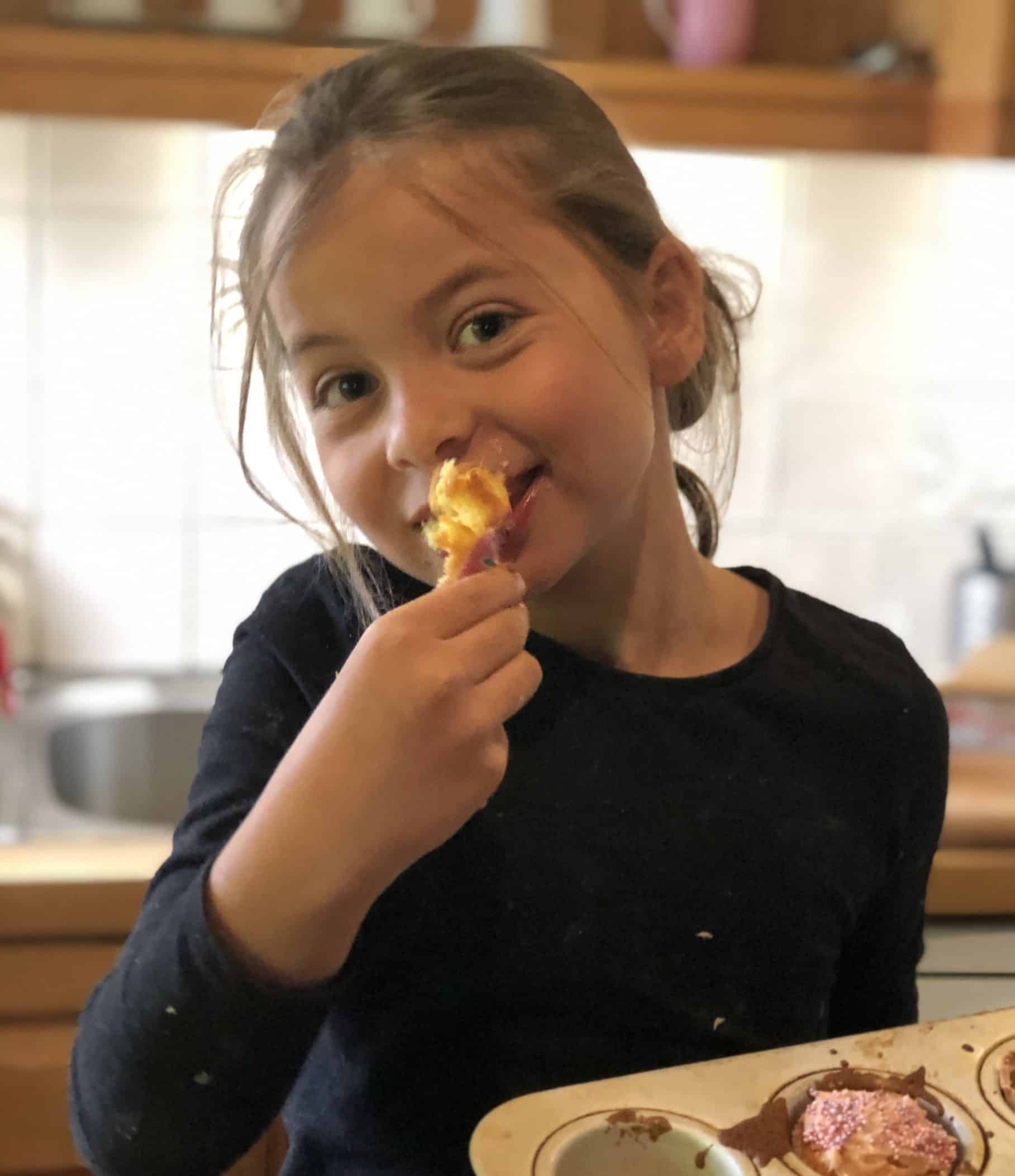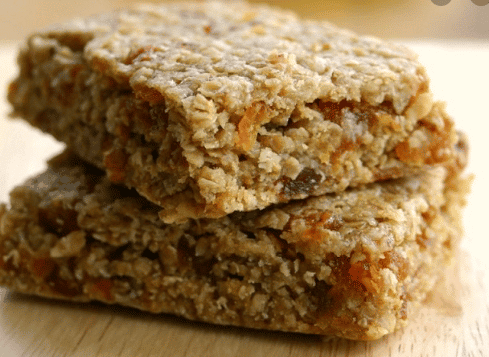 Packed full of oaty goodness these fruity flapjacks can't fail to impress and as they're super easy to make it's a win win for us!
You'll usually find the main ingredients in your store cupboard and then just add the fruit that takes your fancy. Our favourites are cranberries, apricots and crushed pistachios for a little crunch!
Melt in a pan over a low heat 250g Unsalted Butter, 250g Soft Brown Sugar, 4 Tablespoons Honey and a pinch of salt.
Stir in 350g Oats plus 150g or your favourite dried fruit chopped and 100g of mixed nuts or seeds. Place mixture in a lined tin about 20 x 30cm and pop into a hot oven at 150°C for 35 mins or until golden.
We prefer our flapjack chewy and gooey but leave it in for an extra 5 minutes if you prefer it firm.
We can't resist these tasty apple cookies. You don't even need to make them in advance, just pop the ingredients in your cool box and make them up as you sit around the fire.
Thinly slice an apple. Spread each slice with your favourite nut butter. Ours is crunchy cashew!
Then add toppings of your choice. Delicious with chopped nuts, dried fruit or chocolate chips. The perfect combination of a crisp bite into a gooey centre!
If you are making them before you go pop another apple slice onto to stop them sticking together.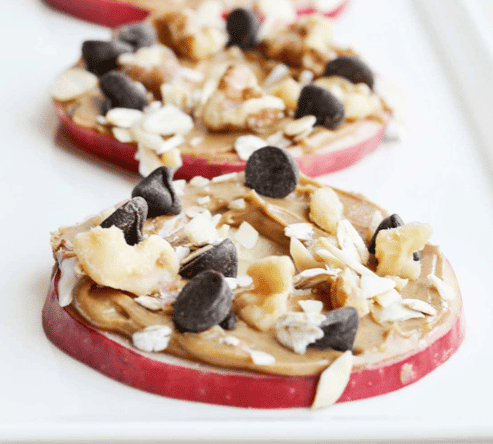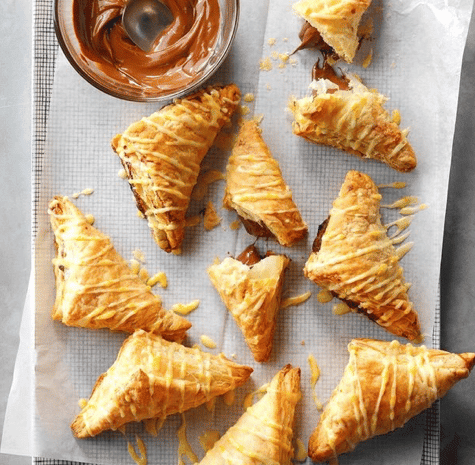 If you can keep these sweet sensations a secret for longer than the car journey we'll be amazed. Super simple to make and who doesn't love Nutella (or Nutoka in our house as Aldi use sustainable palm oil)!
Cut a puff pastry sheet into squares. Pop a dollop of Nutoka into the centre of each one and add a sprinkle of orange zest. Brush the edges of the pastry with water, fold diagonally and press to seal.
Bake in a pre-heated oven at 200° for 15 to 20 minutes until the pastry is golden brown.
While they're in the oven mix icing sugar with the juice and zest of an orange and once the Nutoka pies are cool drizzle with the icing.
We challenge you not to to love them!