Bell Tent Groundsheet
£35.00 – £75.00
This practical footprint can be used to protect the groundsheet of your 3m, 4m, 5m or 6m Bell Tent. It is designed to fit underneath and has eyelets for the floor pegs of your tent to fit into to hold it tight.
It provides an excellent layer of protection for your groundsheet and tent when pitched. It also means that when you're ready to pack up and put away there's a clean base to fold and roll up your tent on ensuring a super quick pack up time!
Once at home, as long as the canvas is dry, you can store your tent for the next use and wash off the lightweight groundsheet easily and leave it to dry quickly.
Not essential but a very practical and useful addition to your Life Under Canvas.
Reasons to choose Life Under Canvas
Over the last few years we have tried and tested all specs, styles & sizes of bell tent & have put together the best features. The result is our very own range of Life Under Canvas bell tents which we are sure will help you enjoy your camping experience.
180gsm PE  - lightweight for easy transportation
Strong and Durable - a protective layer on wet, stony or muddy ground
Time Saving - creates a dry clean space for packing up your tent
Compact - supplied in a drawstring bag
Available for 3m, 4m, 5m & 6m bell tents
Dimensions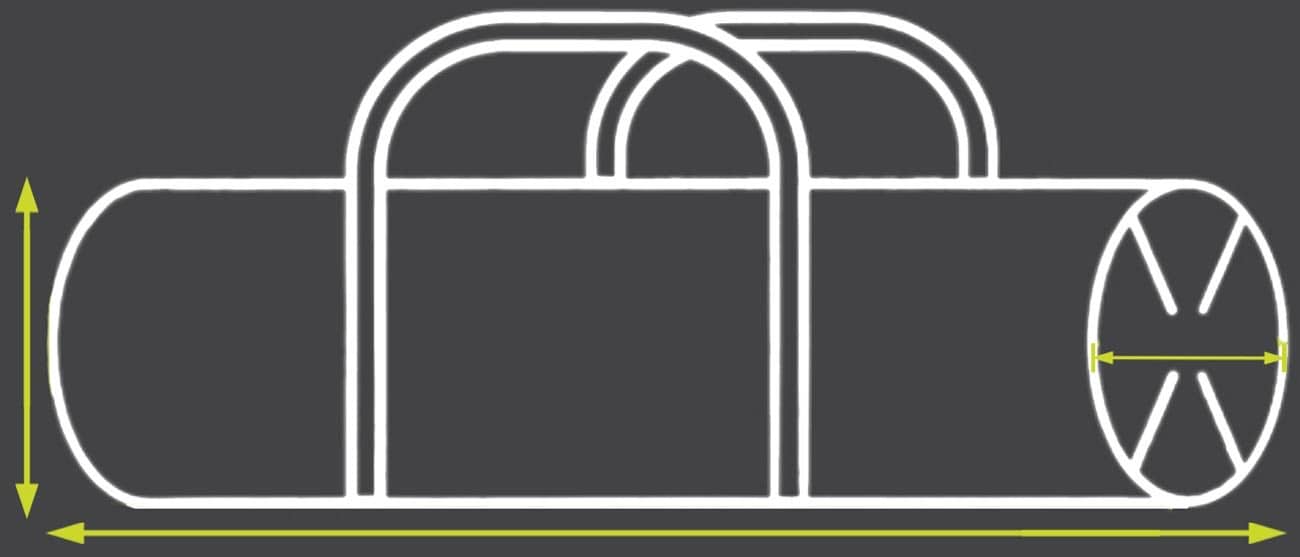 Available for 3m, 4m, 5m & 6m bell tents
See what our customers think