Peg Set
£35.00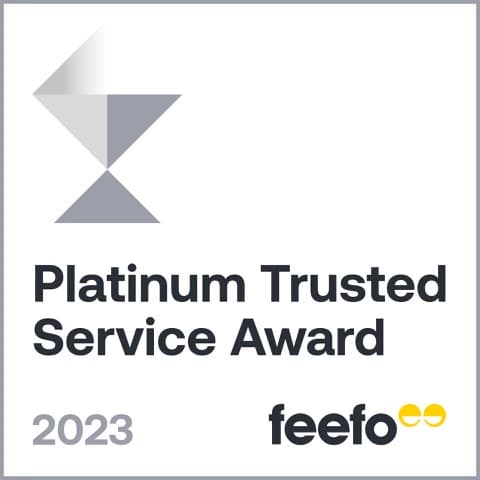 £35.00
Out of stock
A replacement set of 32 pegs suitable for all sizes and makes of Bell tent. There are 16 x straight, thick pin pegs perfect for the floor or skirt of your bell tent. There are also 16 thick grooved rebar pegs which are suitable for the guy ropes.
Our pegs are strong and durable and made from galvanised steel.  They are supplied in a waterproof PVC bag so even if you take them out of the ground muddy or damp they won't damage your tent.
Two easy ways to pay
Spread the cost of your purchase with our flexible payment options
Full set of floor and guy rope pegs - 32 pegs
Two sizes - 16 x straight floor or skirt pegs and 16 guy rope pegs
Made from galvanised steel - straight and grooved provided
Strong and durable - the rebar grooved guy pegs are hugely strong with the grooves preventing the guys from slipping
Carry bag - supplied in a durable, water proof bag
Includes:
32 pegs - 16 x straight floor or skirt pegs and 16 guy rope pegs
Frequently Asked Questions

Got a questions? We hope you find all the answers here, but if not feel free to

get in touch

and we'll be pleased to help

FAQs

Our offices and warehouse are both located in Wales.

Full address, email and telephone number are located on the contact us page – Contact Us

We usually receive our stock for the season by early March. Please contact us for the exact date for the item you are interested in.

We stock many different spare parts and extras for our Life Under Canvas tents, these include poles, rain caps, mallets, guys and peg sets. Please have a look at our spares page for more details – Spares

We also stock spare swatches of fabric, elastics and springs for poles so if you don't see what you need please don't hesitate to contact us.

All canvas products have a 24 month warranty against genuine manufacturing defects. The warranty does not cover damage caused by adverse weather conditions, mould and mildew damage as well as damaged caused if the canvas is left unattended.

More information on our warranty can be found here – Warranty

Most of our orders are despatched from our warehouse either the same day or day after purchase using a next working day delivery service. On occasions there may be a delay in despatching your order but we will let you know as soon as your order is received if we anticipate any problems.

If you require your order especially urgently it's a good idea to give us a call to let us know and we will endeavour to help with a quicker despatch in any way that we can.

 

The majority of our orders are sent with TNT on a 24 hour service. We will send the tracking info to you after we have processed your order. As long as you provide your mobile number and/or email address you will receive a notification from TNT informing you of the day of delivery and then a notification with a time slot for the delivery.

There is always an option to change the delivery slot or make arrangements for your parcel to be left with a neighbour if you are not going to be in.

 

Our eco absorbent door mats are super easy to clean. You can allow them to completely dry and use a stiff brush to remove all mud and debris. Alternatively you can use a pressure washer.

We are able to ship world-wide. A shipping price should appear once you have entered your zipcode. If you are having any problems with this then please enquire through email.

You do not need to be at home for your deliveries as you are able to let the courier know where to leave your parcel using the tracking number we provide for you.

 
See what our customers think