Whether you are planning a family get away, some garden glamping or looking for a teenage zen den, our 4m bell tent is the perfect space and with stove offers the option of extra warmth and cosiness. Perfect for early or late season camping.
With plenty of space for a family of 3/4 and their gear, or room for a couple to spread out, this tent is affordable and can be easily put up on your own in no time.
Want to be sure this tent is definitely the one for you? Check out our handy size guide.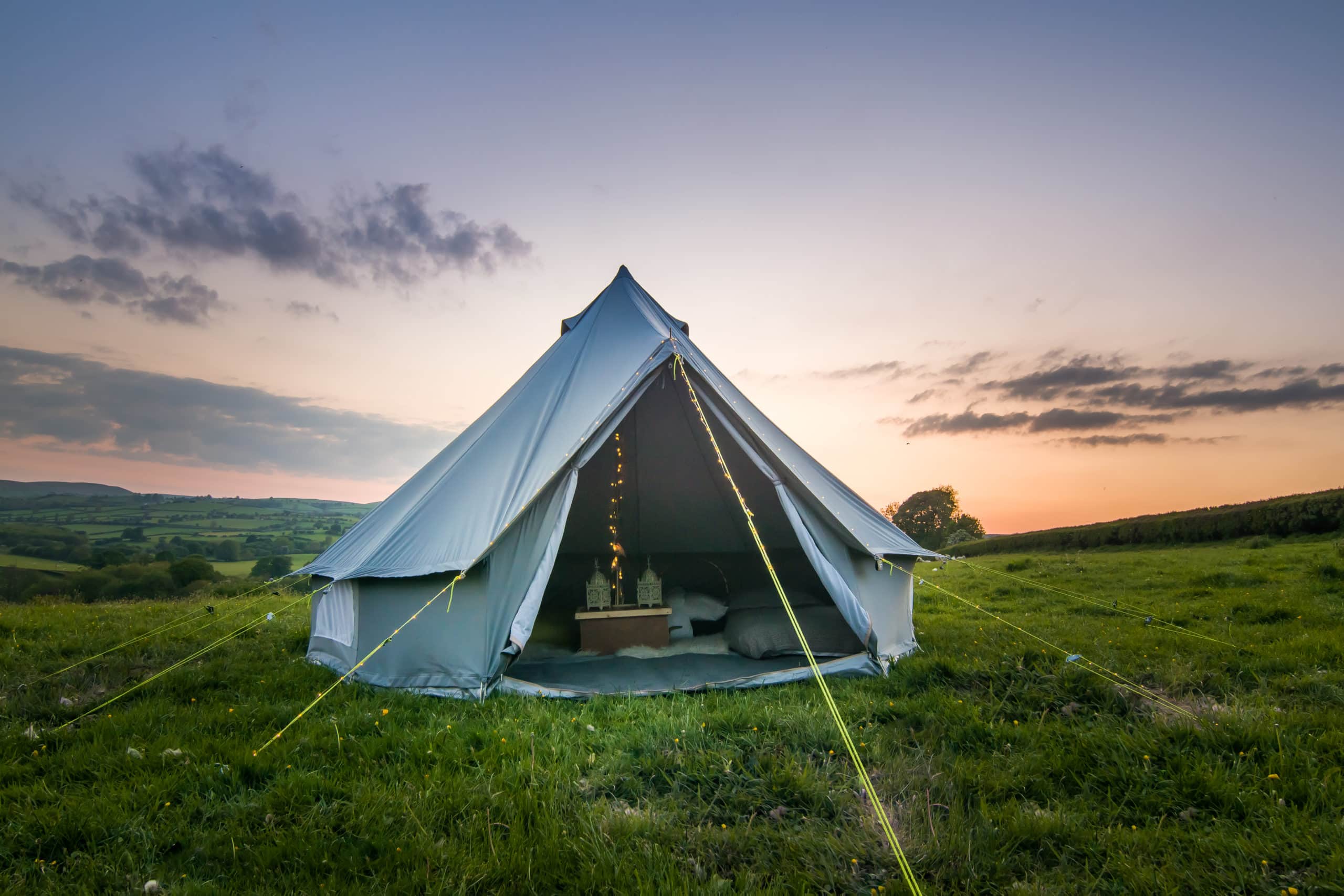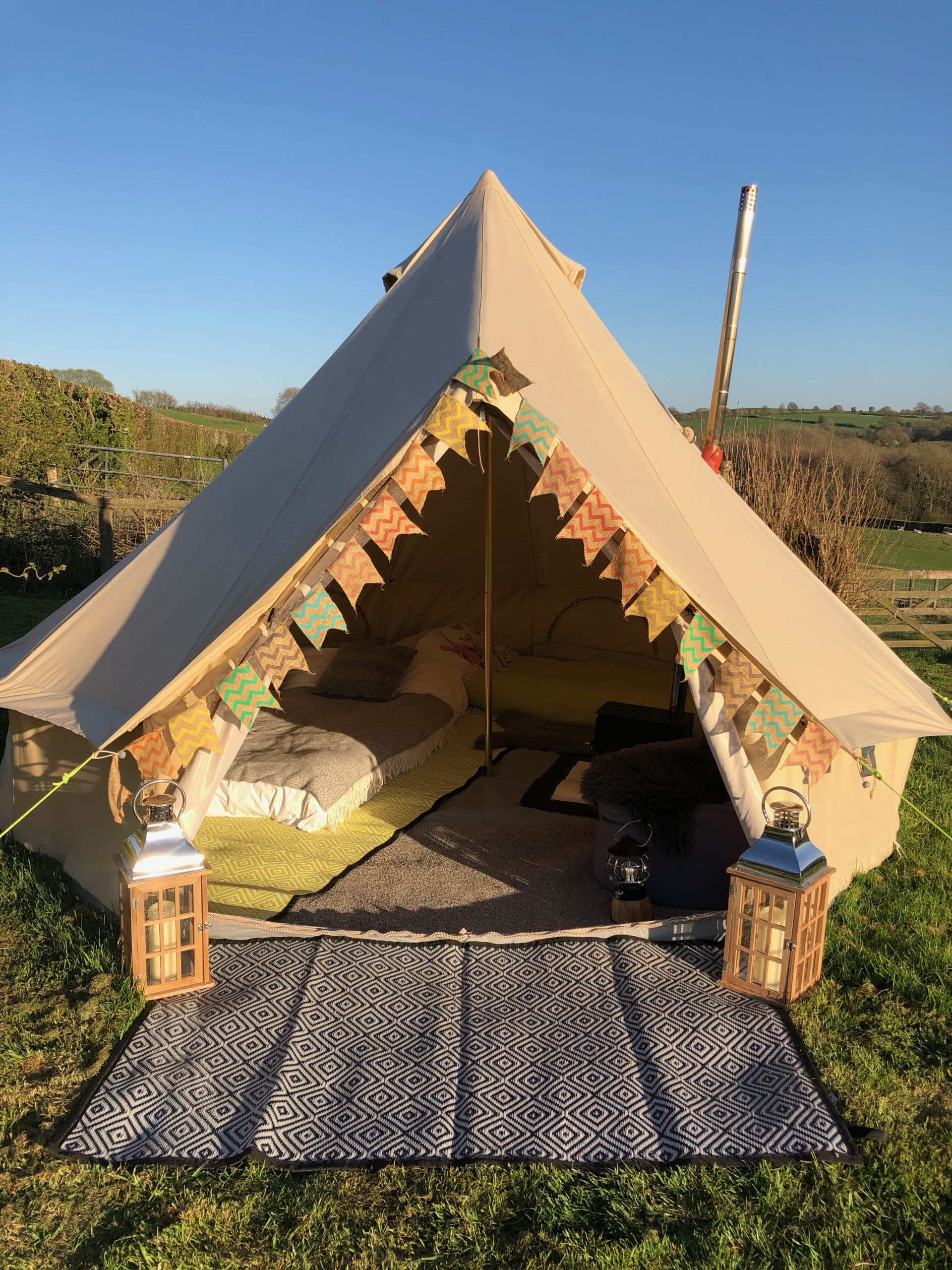 We have a range of Fire Retardant Tents that are treated with a special solution during the manufacturing process to make them fully safe to use with one of our three stoves. You can read more about fire retardancy here.
The 4m bell tent heats up quickly with a stove in use and our mini stove with small flashing kit are the perfect pair for this size of tent.
And don't forget, there is one less bed space when you use a stove!
Available in traditional sand or cool grey this tent looks fabulous with an awning or porch attached, seriously useful for extra storage when you want to squeeze more people in. The tent can then sleep up to 3 and 4 without the stove, for a cosy night under canvas. Alternatively check out our 4m bell tent with integral porch, exclusive to Life Under Canvas!
Kathie is the owner of one of our 4M Fire Retardant Bell Tent with Stove Hole. She has styled her cotton canvas tent with some beautiful bunting, statement rugs and lots of funky pillows.
Although Kathie hasn't been able to go camping yet she's certainly made good use of it in the garden and it's been host to her daughters birthday party, family sleepovers, a movie night and halloween happenings. It's even been home to a little lamb!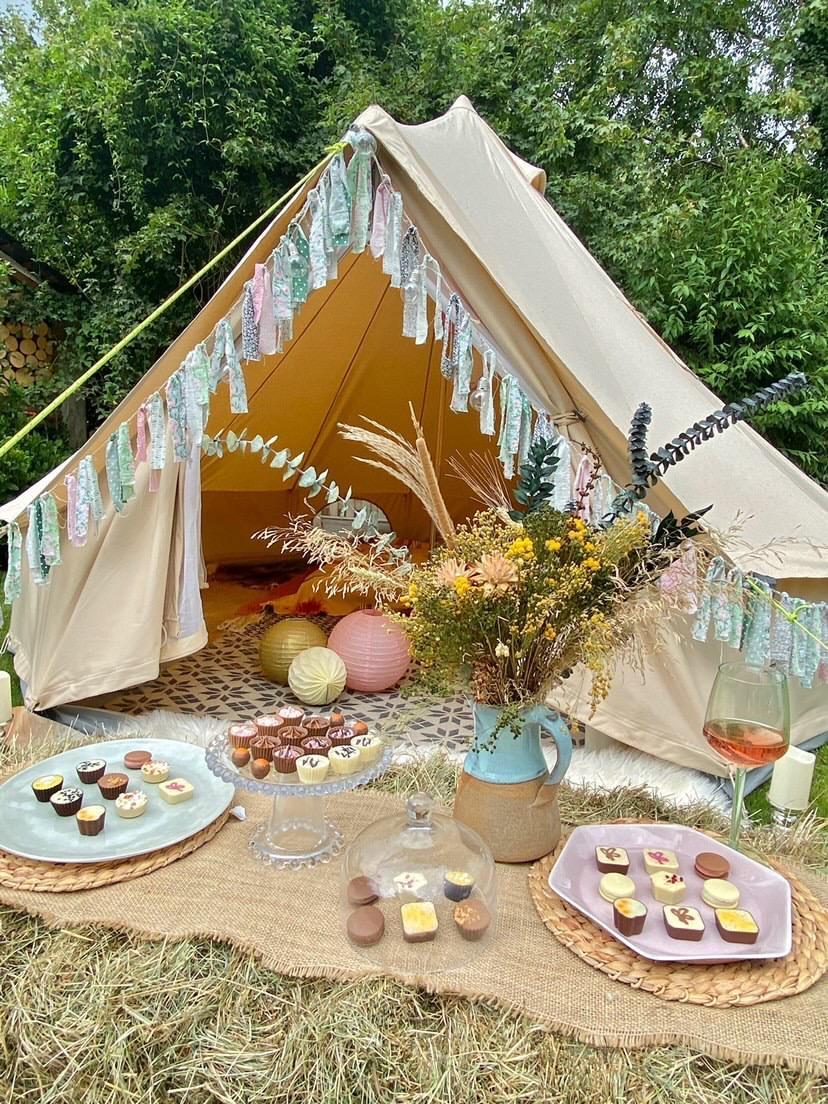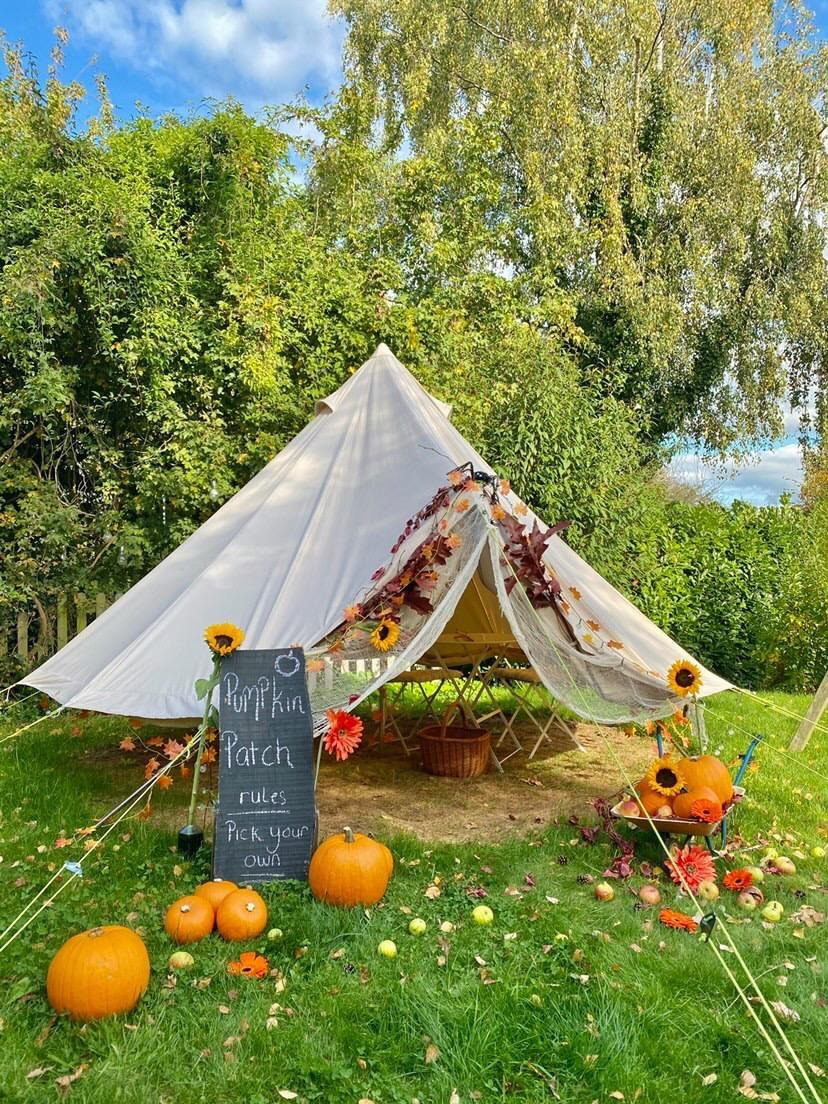 Check out the bell tent stories in Kathie's feed for how best to bring the holiday to your garden. There's inspiration for every season plus fairy lights to make your garden glow!
It's certainly gives us some motivation to dust off the soft furnishings and start planning our next pitch this season. We hope its given you some.
Check out her feed for Bell Tent inspo, classy home decor and everything pink and floral - @the_koo_koo_nest