Pitch up and be the envy of your fellow campers as you stoke up your stove and snuggle down for the night in a warm, cosy tent.
Here at Life Under Canvas we have an extensive range of stoves to suit every tent size and budget.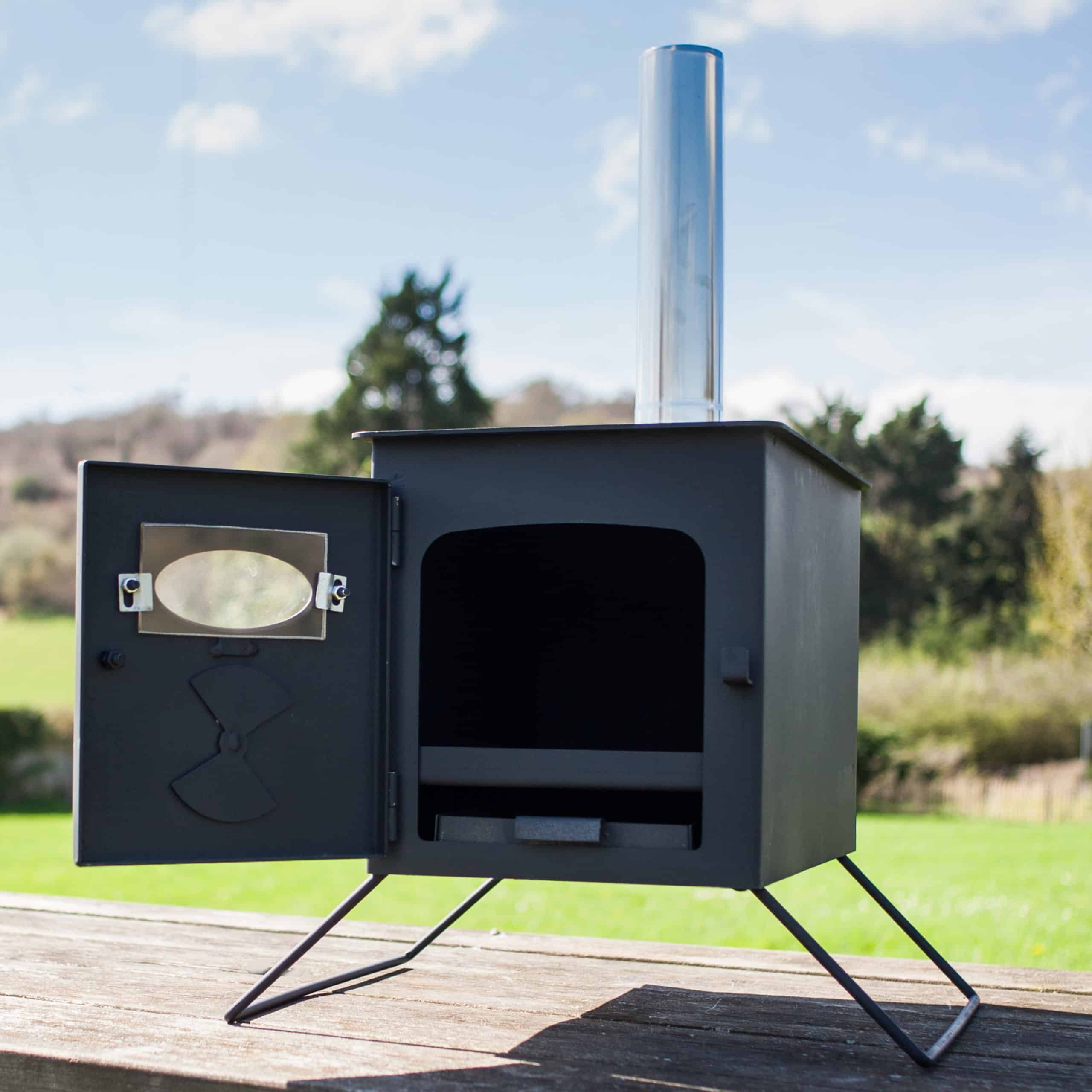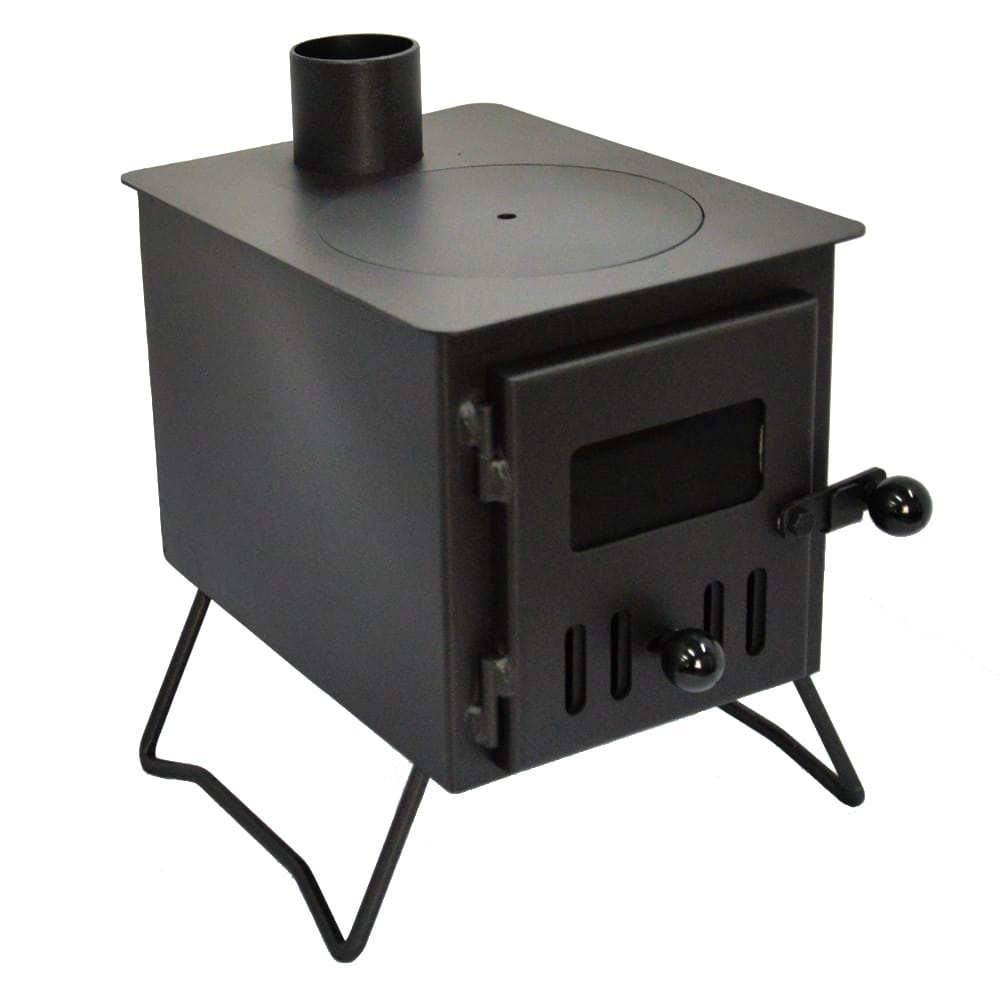 The mini stove is lightweight (10kg), compact and the perfect complement to the smaller 4m bell tent. It doesn't have an ash pan due to its size but is flat fronted so it's easy to lift the grill and sweep the ash out into your own dustpan. And despite being 'mini' it still throws out a generous 3kw of heat.
The standard stove is also lightweight, just 12kg and compact but as it's body is a little larger than the mini stove it can handle larger logs, keeps going longer and throws out up to 3.5kw of heat. Perfect for the 5m, 6m, Touareg and Emperor tents with stove holes.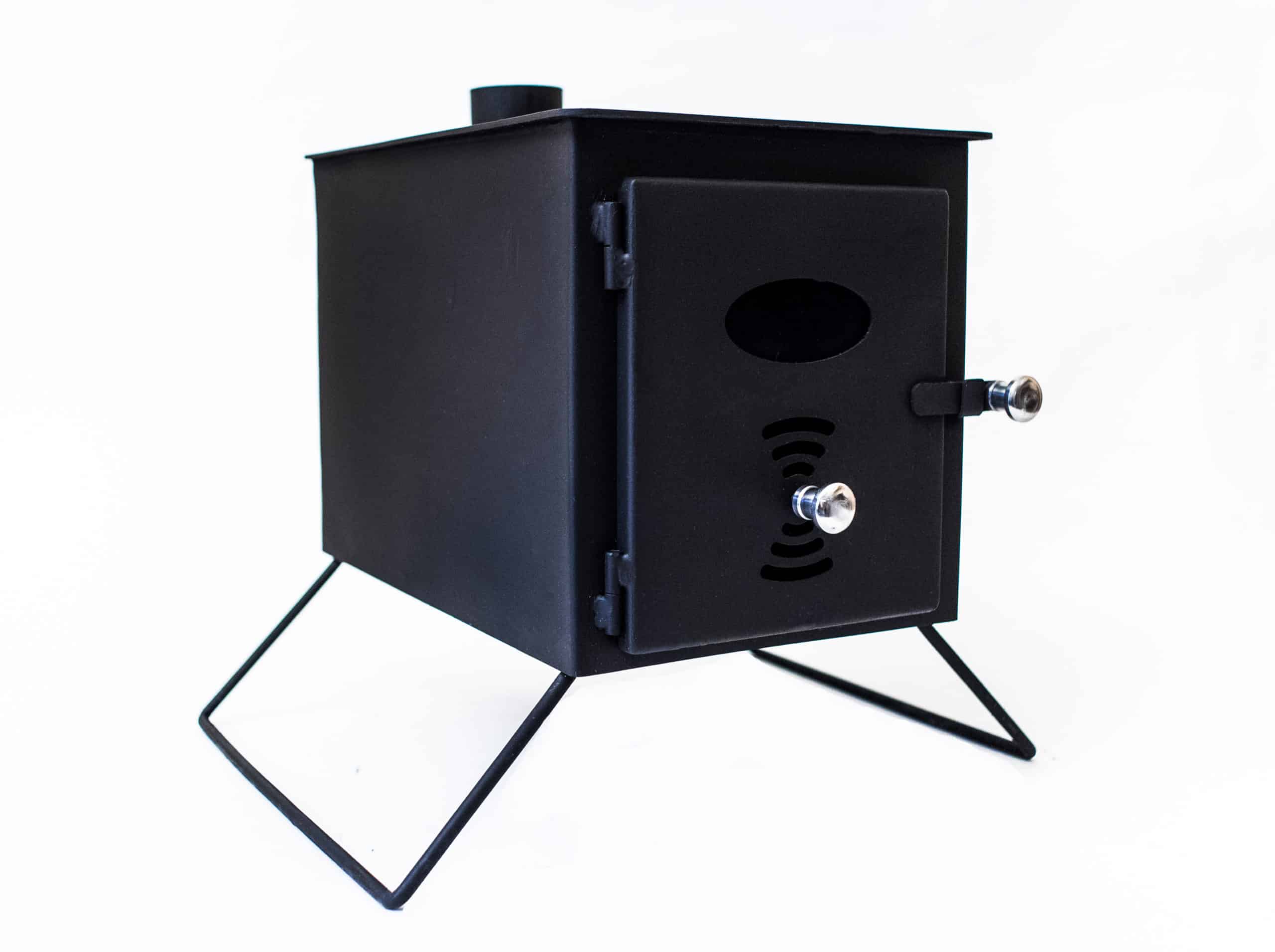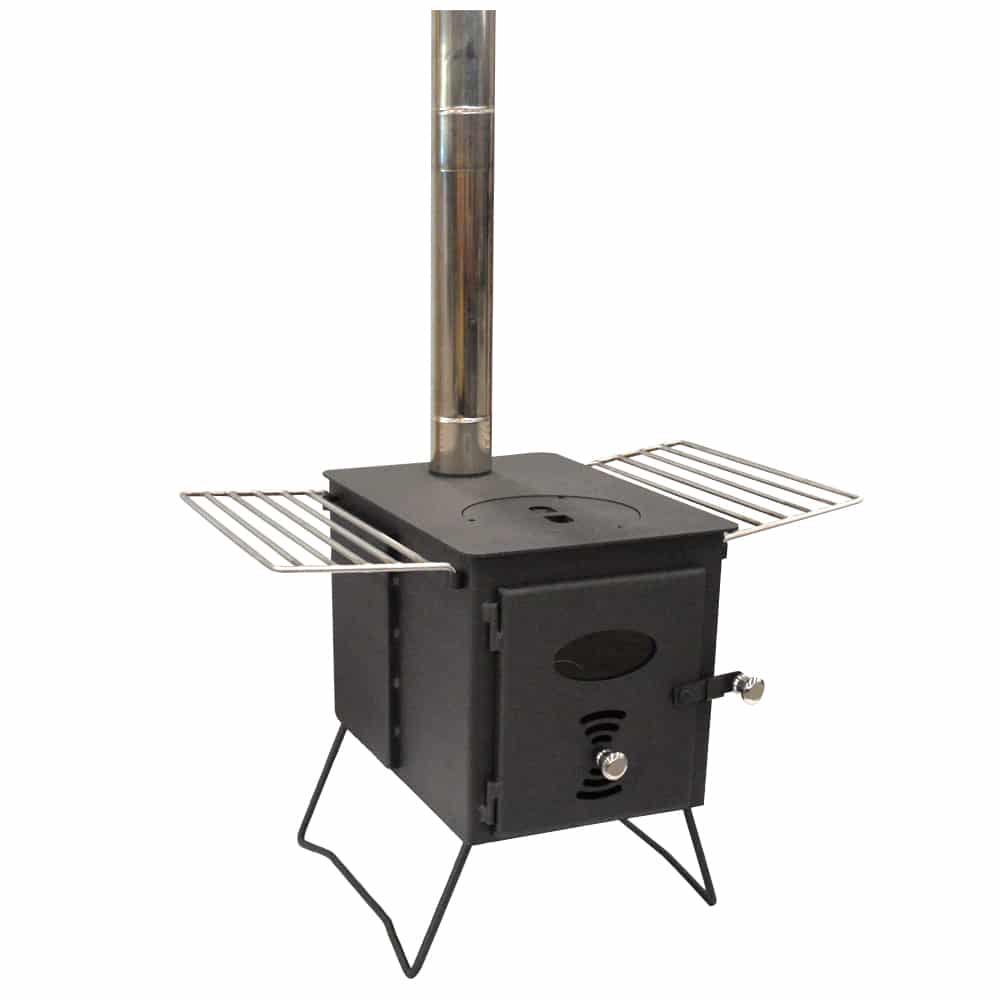 New to our range this season is the Eco Stove. The same size as the standard stove but with the addition of side grills, ideal for standing cook pots on and also to keep the coffee warm!
This eco version produces more heat output from the burning wood than a standard stove. This works by introducing a second source of air into the stove above the flames re-igniting the gases and producing more heat from the same wood with little smoke from the flue.
This re-ignition of the gases keeps them inside the firebox for longer and helps to reduce the emissions from the fire into the atmosphere, it also means that there is less likely to be a blackening of the stove glass. It's win for you and a win for the environment too!
All the stoves have a stylish oval window large enough so you can see the glow and flames when the stove is lit but small enough not to get damaged when you're transporting the stove. The glass is also easily removable if it does need replacing at any time in the future or for cleaning.
The flue pipes for all of the stoves fit neatly inside the body for easy transportation and they all come with a thick, heat resistant carry bag included, handy to prevent ash spilling in your car or as you move the stove.
The sturdy thin legs fold up under the body of the stoves when you pack them away and they all have the removable hot plate on the top, perfect for topping up wood from above, boiling your kettle or cooking up a tasty one pot stew.