5M Fire Retardant Heavy Duty Bell Tent
£645.00
Out of stock
This Bell Tent is a heavier 320gsm cotton treated with fire retardancy solution to BS7837 standard. 
It's a perfect solution for anyone looking for a rental or professional use tent with essential and documented fire retardancy plus extra features to provide you with a tough hardwearing tent that you can trust.
These specially designed tents have a reinforced 4 layer top, extra reinforcement above door pole, poles with secured stoppers, all rebar pegs for floor and guys, a white section on label, an extra large bag with reinforced bag handles and a set of spares with every tent.
The 5m version is our bestselling size tent and is perfect for a pop up Glamping site or a quick pitch for a festival or event.
Manufactured exclusively for Life Under Canvas to a high specification it still has the fixings for an inner tent and the ability to add an awing.
Not sure which size Bell Tent is right for you? We've put a handy guide together to help. Download it here.
BS7837 is the only relevant BS standard for fire retardancy treatment for a tent. Please see our advice page for further information.
Please check out our trade warranty terms and contact us for bulk purchase pricing.
Reasons to choose Life Under Canvas
Over the last few years we have tried and tested all specs, styles & sizes of bell tent & have put together the very best features. The result is our very own range of Life Under Canvas bell tents which we are sure will help you enjoy using your tent every time. 
Unique to Life Under Canvas Made for Trade Bell Tents
Reinforced 4 layer top – extra strength
Extra reinforcement above door pole – extra strength
Poles with secured stoppers – to stop the rubber ends being lost
All rebar pegs – to keep floor and guys super secure
White section on label – to write your own branding or identification
Reinforced bag handles – to prevent ripping
Extra large bag – for easy re-pack
Set of spares with every tent – stoppers, rain caps, pegs and guys plus canvas and floor material
320 g sand 100% cotton canvas - rot, mould and water resistant
Fire retardant - Fully Fire retardant to BS7837:1996
540g grey PVC floor - zipped in, bucket style, thick and waterproof
Mosquito mesh at the doors and windows - standard in all tents and zipped all round
Storage Pockets - 2 handy storage pockets for keys, wallets, books etc
Inside fixings for inner tents - around the whole tent
Strong polyester guys - more secure in high winds
Fluorescent flecks in guys - for easy see at night
Metal sliders - stronger than plastic, more secure in high winds
1 Metal central and door pole - 38mm and 19mm diameter
Longer door spike - for easy awning attachment
2 rain caps - sometimes they get lost!
Extra handles on the ends of the bag - for easier lifting and carrying alone
Mallet included - everything you need to put the tent up
Tent includes:
1 x carry bag
1 x 5m bell tent
1 x 400cm guy ropes
11 x 200cm guy ropes
12 x guy rope pegs
12 x floor pegs
1 x central pole with rain stopper
1 x door pole
2 x rain caps
1 x mallet
Dimensions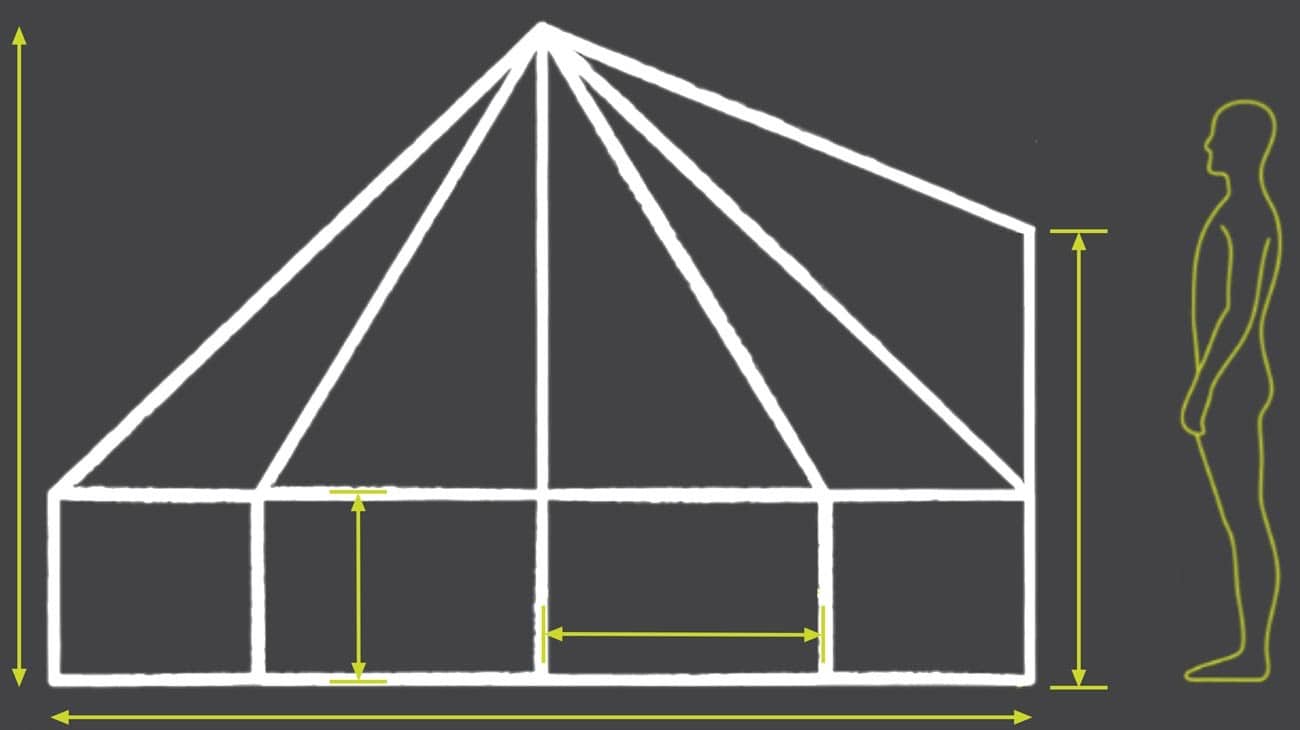 12
4
The 5m bell tent is perfect for a large family camping trip or garden chill out for 6/8. Total luxury for 2! One or two inners can be added to create bedroom spaces.
The tent comes in 1 package which contains a 4m tent and all poles, pegs and guys. It is easy to transport and store.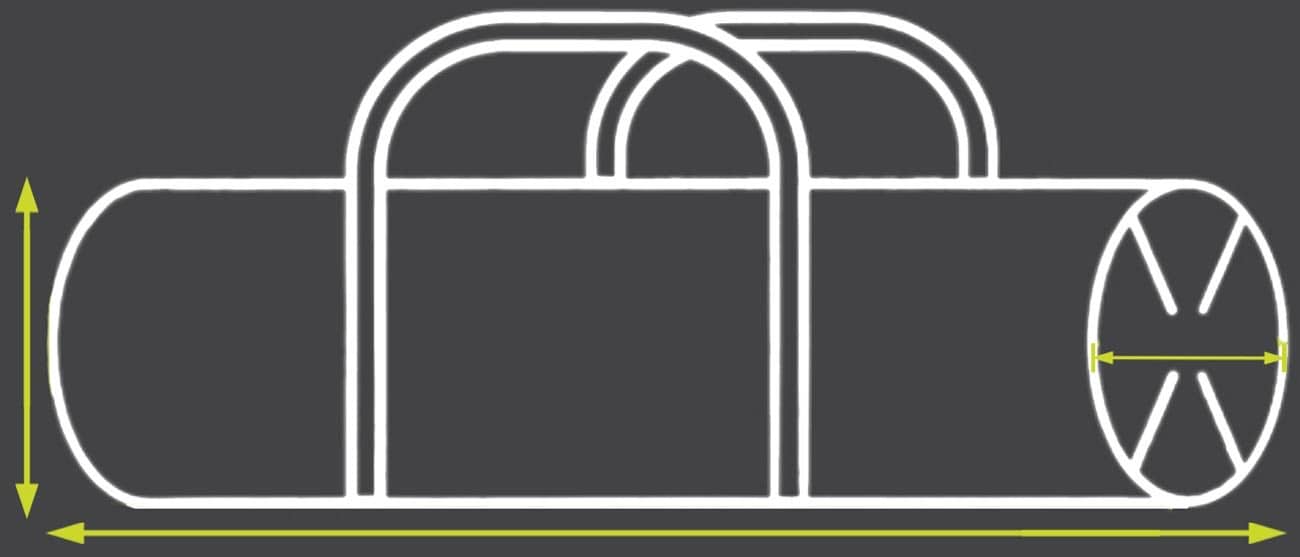 12
12
Make your tent feel like home
Frequently Asked Questions
See what our customers think