Touareg Fire Retardant Bell Tent with Stove Hole
£785.00
This item will be released 24/05/2021.
3 available for pre-ordering
This Bell Tent is a weightier 320gsm 100% cotton canvas treated with fire retardancy to BS7837 standard.
The large stylish Touareg bell tent is the perfect size for a family camping holiday or for a couple who need a little more space. It's as easy as our other Bell Tents to put up quickly.
There's loads of space and headroom and being rectangular it allows for maximum use of floor space for all your belongings. There's even pockets round the edge for storage of small items. With double doors too it allows you to take in the view or just let the air flow through!
It's a perfect solution for anyone looking for year round camping or wanting to use a wood burning stove in their tent. The stove hole is in the second roof panel and is suitable for use with a stove with top exiting chimney.
Organising a community event or need a tent for regular school functions? This 5 x 4m Touareg Bell Tent is perfect shelter from the rain or shade from the sun and with roll up sides too it's a lovely space for hanging out and chilling out.
Manufactured for Life Under Canvas to a high specification sleeps a large family or 2 or a group of 8/10 singles.
Not sure which size Bell Tent is right for you? We've put a handy guide together to help. Download it here.
BS7837 is the only relevant BS standard for fire retardancy treatment for a tent. Please see our advice page for further information.
Reasons to choose Life Under Canvas
Over the last few years we have tried and tested all specs, styles & sizes of bell tent & have put together the best features. The result is our very own range of Life Under Canvas bell tents which we are sure will help you enjoy your camping experience.
320g 100% sand cotton canvas - rot, mould and water resistant
Fire retardant - Fully Fire retardant to BS7837:1996
With 100mm stove hole - for stove with 60mm top exit flue plus rain flap for when stove not in use
540g grey PVC floor - zipped in, bucket style, thick and waterproof
Mosquito mesh at the doors and windows - standard in all tents and zipped all round
Storage Pockets - 2 handy storage pockets for keys, wallets, books etc
Inside fixings for inner tents - around the whole tent
Strong, bright polyester guys - more secure in high winds and easy to see
Elastic Toggles - to secure guys tidy when packing away
Thick Grooved rebar pegs for guys - to prevent slipping guys
Metal sliders - stronger than plastic, more secure in high winds
1 metal central and 4 door pole - 38mm and 25mm diameter
2 cross poles - with foot pockets for extra strength
A handy carry bag - with a waterproof bottom and two sets of handles
Spare floor and canvas material - for small repairs
Longer door spikes - for easy awning attachment
2 rain caps - sometimes they get lost!
Mallet included - everything you need to put the tent up
Tent includes:
1 x Tent in Carry Bag
2 x 400cm guy
10 x 200cm guy
12 x floor pegs
12 x guy pegs
1 x central pole
4 x vertical door pole
2 x horizontal door pole
8 x rain caps
1 x mallet
Dimensions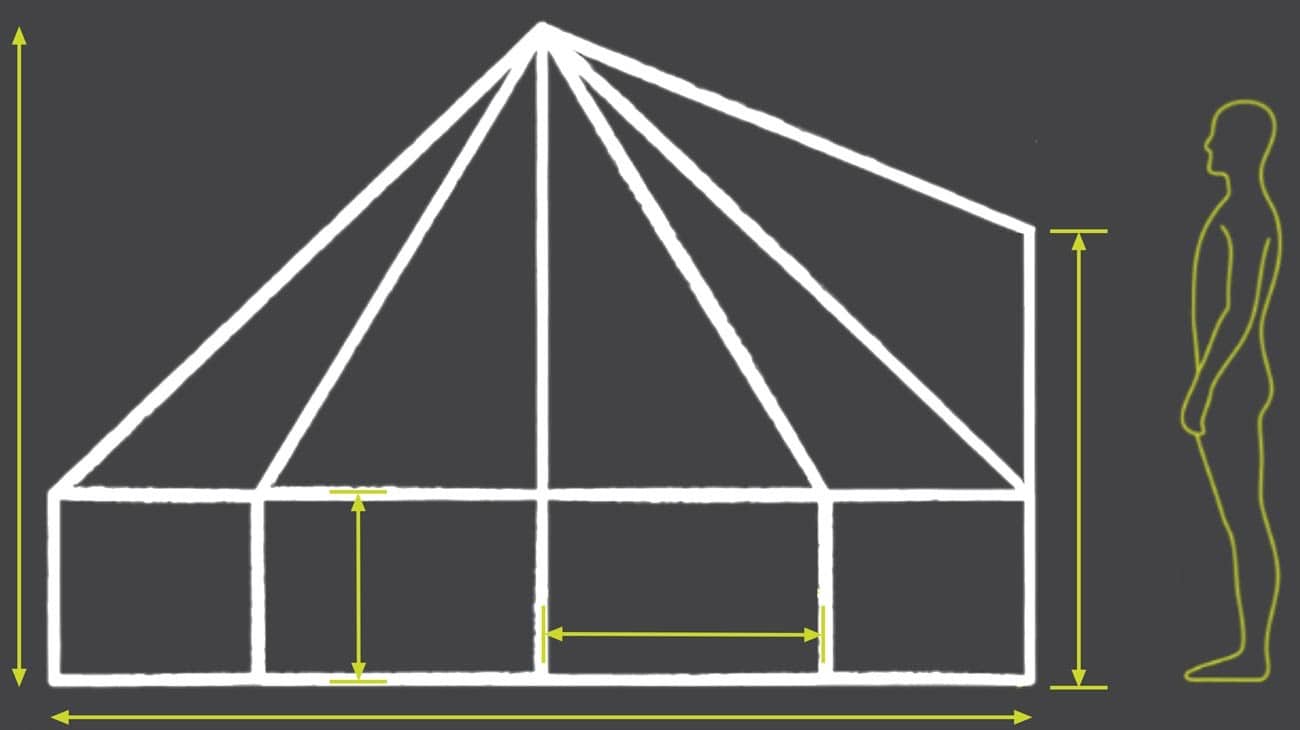 12
4
The Touareg tent is ideal for a large family with beds tucked in each corner or the ultimate garden party room. This tent has double doors to soak up all the views. Add an inner to create a bedroom space.
The tent comes in 2 packages. The 1st package contains the Touareg tent and the second contains all poles, pegs and guys.
Both items are easy to transport and store.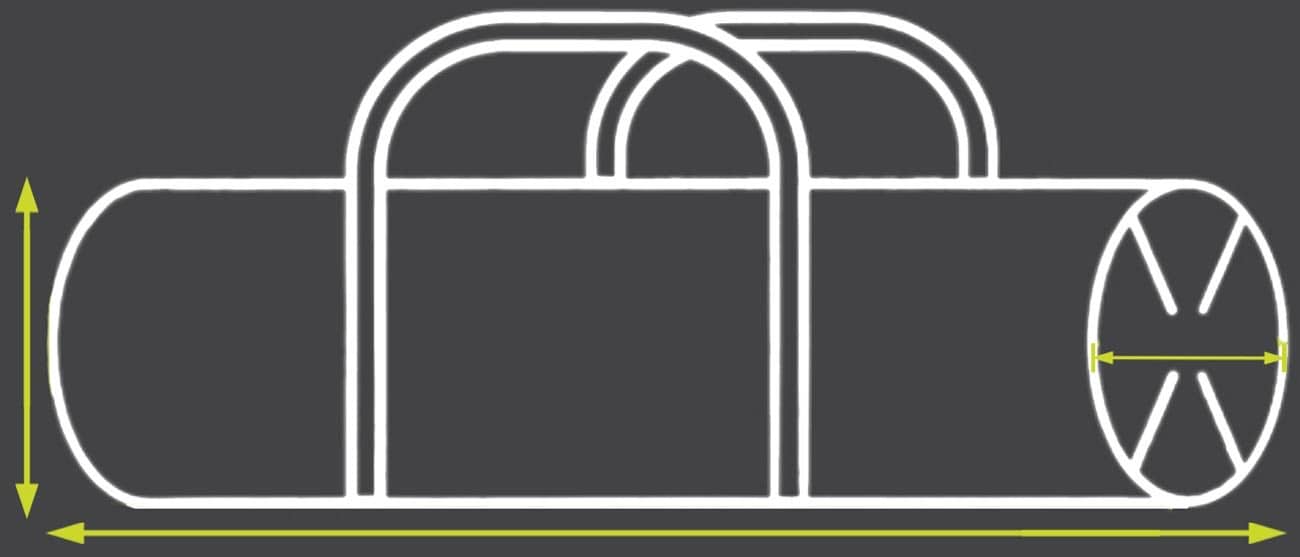 12
12
1
Make your tent feel like home
Frequently Asked Questions
See what our customers think